While it's a grim picture for contracting, individual firms are starting to fight back. But the uncertainty of Brexit still looms large over the industry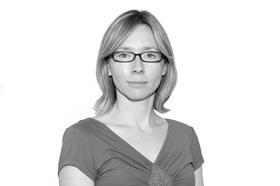 Change is in the air. This long, hot summer has brought a rash of announcements coming from main contractors reacting to being battered by a perfect storm of problem jobs, creeping price hikes and supply chain pressures. There is now a sense that after a period of crisis management and a mapping out of where the most serious problems stem from, some are at last emerging with management teams and business plans they hope will augur well for the long-term outlook.
As our Top 150 contractors and housebuilders league table last month laid bare, contractors' business models are failing to keep pace with the runaway success of housebuilders – the latter making up only 30% of the companies listed but being responsible for 42% of the revenue and 87% of the pre-tax profit. Contractors' margins by contrast are miserable at 1.7% on average, but the very biggest firms struggle to hit even 0.5%. As KPMG's Jan Crosby observed: "Contracting feels like hard graft for the return you get."
It's a pretty grim picture for contracting generally, but individual firms are mounting a fight back. Kier, the country's second-biggest contractor with a £4bn turnover, has just appointed a new chief operating officer, while announcing the departure of its construction and development bosses. This reshuffle at board level reflects a wider effort launched this summer to reinvigorate the business, which it has dubbed Future Proofing Kier. As an aside, it seems most efficiency drives demand a suitably inspiring title to rally the troops, Interserve's is known as Fit for Growth and has a similar focus on cost cutting.
"There is an industry consensus that main contractors need to take a serious look at the way they do business and to have frank conversations with clients about risk and how to share it."
That is not to denigrate their efforts. Kier's decision to dispose of "non-core operations" to drive up productivity and boost margins is a necessary one. Its trading update in June showed that average month-end net debt had risen to £375m and the firm said its workloads had been hit by bad winter weather. We have yet to hear the details of the streamlining exercise and where the cost savings will be made, but the firm promises to provide more information on this when it reveals its results next month.
Meanwhile, Interserve's new management team is continuing its battle to bring some stability to the business and plot a route for the future. Its energy-from-waste contracts have been a long-standing thorn in its side, and this week it admitted to an additional £11m of losses, on top of the £216m this part of the business has already had to write off. Operating profit is down 30% to £40m for the first six months of the year, and net debt is still a big concern, at over £600m, which lands it with a whopping interest bill of £80m a year. Another worry must be that the all-important margins measure has slipped from 1.9% to 1.4%.
But while none of this is welcome news, there is perhaps some hope that its aforementioned Fit for Growth three-year plan is gaining traction, with £8m of savings reported this year so far. Still, this is a drop in the ocean compared with debt levels, and analysts are predicting it will have to come up with something radical before it has to refinance in two years' time.
Bouygues UK is another contracting name making a clean sweep at the top, bringing in a new chief executive – Rob Bradley – from outside of the business. His predecessor, Lionel Christolomme, had been at the French giant for 28 years, but in the chief executive role only since February 2016, perhaps reflecting the pressures that go with the job of being a contracting boss. Bouygues UK posted a pre-tax loss of £78.5m in the year to December 2016 on turnover of £556m; how long will Bradley be given to reverse those figures and tell a more appealing narrative?
There is an industry consensus that main contractors need to take a serious look at the way they do business and to have frank conversations with clients about risk and how to share it. Some are clearly taking a step back to look strategically at where they want to be in the medium to long-term. Part of this is about structures and cost cutting – clearing out the dead wood can help to rejuvenate an organisation – but the real prize is surely when teams identify areas of profitable growth and refocus resources to exploit them. That requires a willingness to invest and innovate, which is tough when you're under pressure.
And let's not forget the unstable economic and political context, something that no construction boss can control. Just this week we've seen two housebuilders highlight how businesses are in the dark about how to prepare for leaving the EU in March. Rather than sit on their hands, they are actively looking for workers to replace the EU ones.
Many contractors will be in the same position, trying to scenario plan in a period of huge uncertainty. But individual companies' attempts to mitigate the risks of a negotiated or no-deal Brexit will not address the fundamental problem: the sector as a whole has a chronic skills shortage that Brexit can only make worse. That's a headache main contractors could really do without.
Postscript
Chloë McCulloch, acting editor, Building