Changes to the planning system are designed to accelerate housebuilding by bringing new entrants into the market. Matt Gardner and Simon Rawlinson of Arcadis examine ways of increasing the viability of development sites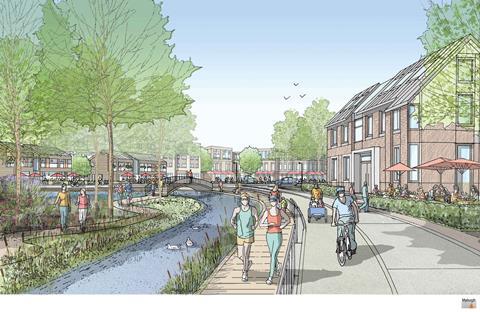 01 / Introduction
Few will deny that there is a housing crisis in the UK, even though more homes were being built in 2018 than at any time since the 2007 crash. However, even though industry is on track to deliver the government target of 1 million extra homes by 2020, the pathway to delivering 300,000 a year by 2025 will be much more challenging for planners and housebuilders alike.
At the heart of this challenge is the need to bring forward strategic land into ready-to-develop plots. This will require forward investment in acquisition, planning and enabling infrastructure.
There are many barriers to increasing the supply of housing, with lengthy planning processes, slow build rates and a lack of diversity in the housebuilding industry blamed for the problem in the 2017 housing white paper. Of course, the challenge of housing is not only about volume; it is also about the delivery of sustainable living communities, requiring jobs, transport and leisure and social amenities as well as a balance of tenures to deliver the optimum social value.
Government's response to this challenge has been to increase direct and indirect investment into the sector and to give the planning system a shakeup through revisions to the National Planning Policy Framework. The objective of these changes is to increase land supply by simplifying aspects of the planning system and providing funding to unlock sites. Paradoxically, some of the changes increase the risk exposure of the developer or housebuilder, even as opportunities to build increase.
Looking forward, the rate of change in the sector is likely to bring many new players into housebuilding – including SME developers attracted to smaller brownfield sites as well as long-term investors with the capacity and capability to disrupt the market by delivering the largest schemes in garden towns and growth corridors.
02 / Sustainable development and placemaking
Even as the pressure on housebuilders and local authorities to accelerate housing delivery increases, government has stressed its emphasis on sustainable development. This is defined as development that supports a strong economy and community in a diverse and resilient environment. In the revised National Planning Policy Framework, strengthened powers in connection with placemaking, design quality and diverse housing provision will have a particular role to play in the development of larger schemes such as garden settlements, where green space and a mix of uses will play a critical role in shaping the overall solution. Delivering sustainable development relies upon getting the right balance across a triple bottom line of design, viability and deliverability.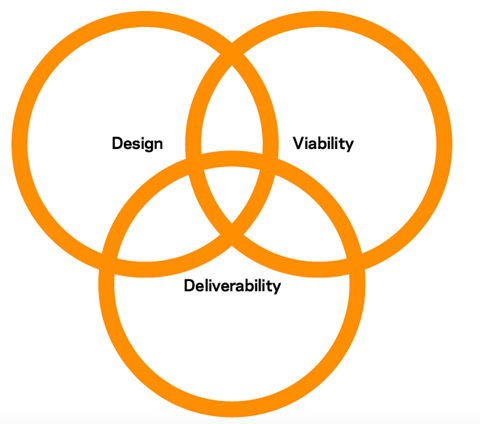 From a design perspective, the components of sustainable development are a mix of uses and tenures, together with solutions for mobility and minimised environmental impact. These elements all combine to make a place as opposed to a housing development but require investment to ensure sustainability and resilience. A flexible, design-led master plan, starting with the attributes of the wider location, will play a vital role in ensuring the long-term quality and social value of a development.
Even with larger proposals, the key components of a scheme will be fixed very early in the development process to ensure deliverability. This is necessary to provide some certainty around development value, necessary infrastructure investment and a defined scope to support environmental statements. This creates a real challenge for development parties to maintain elements of flexibility through the design and consultation processes. Carefully planned engagement with the local community, landowners and key funding stakeholders is important to mitigate risks such as the tension between housing delivery and the wider needs of the community.
The final component is viability, which we examine in more detail elsewhere in this article. With an expanded range of options for support to enable investment from parties such as Homes England, there are more benefits to adopting a transparent, data-driven approach to viability assessment than has previously been the case.
03 / Government interventions in the market
Although most housing is delivered by the private sector, housing markets are subject to many layers of intervention, including public subsidy for purchasers such as the Help to Buy scheme and enabling investment such as Housing Infrastructure Fund (HIF), as well as the planning system.
These interventions are to a greater or lesser extent subject to gaming by all players in the development process, ranging from local residents concerned about over-development to housebuilders managing their planning gain commitments.
Recent changes to planning and funding aim to accelerate the build-rate, but in doing so will change the balance of power associated with some of these interventions. Examples of such changes include:
Homes England and Housing Infrastructure Fund: Homes England and other devolved regeneration bodies now have the remit and resources to be much more active in bringing development sites forward – for example by forward-funding to enable infrastructure. Half of the £5.5bn HIF will be focused on sites in high-demand areas in the South and West of England.
Five-year land supply: Planning authorities are under increased pressure to not only ensure that they have a pipeline of developable land in an agreed strategic plan, but also to demonstrate that the land is being developed out on programme.
Land value rules: Land value used in viability calculations is restricted to existing or permitted alternative uses, which should disincentivise overpayment for land but could also reduce the willingness of landowners to sell.
Development risk: Limits have been put on the use of viability tests to reduce the value of planning-related contributions to affordable housing and social infrastructure.
Brownfield land: Sites on the brownfield register are being accelerated through the planning process to achieve a 2020 consent deadline.
Design quality: Greater emphasis is being placed on overall development quality as a ground for refusal of planning consent.
While the net effect of these changes should be to increase the pace of the planning process, this comes with quite a few challenges – particularly for developers bringing forward complex, risky sites. Getting the viability assessment right will be increasingly important – not only to avoid overpaying for land but also to ensure that all planning conditions can be met. Access to up-to-date and accurate site, market and planning data as part of a dynamic, scenario-based design process will increasingly be the best way to ensure that schemes are both deliverable and viable.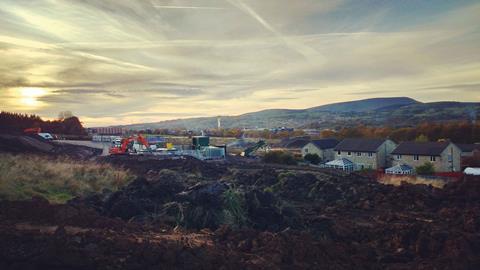 04 / Making schemes stack up
Scheme viability is concerned with achieving the right balance between sales price, land value, social contribution and developer profitability. As the use of viability tests in the calculation of planning gain has become more common, the balance of influence has shifted decisively in the favour of the larger housebuilders. Land values and financial contributions for planning gain have stayed relatively stable, while build costs, sales prices and particularly developer profit have increased substantially.
Balancing the aims of increasing delivery volume against the need simultaneously to increase developer contributions to affordable housing and social infrastructure requires a delicate balancing act. Deliverability variables associated with phasing, cash flow, site clean-up and wider site infrastructure complicate this picture.
Changes to viability tests introduced by the 2018 National Planning Policy Framework look set to have a significant impact on this balance by limiting the extent to which an individual scheme viability assessment can be used to make the case for a reduced contribution. By introducing a simplified typology-based viability assessment at outline planning permission stage, based on published data, it is hoped that the revised process will become faster, more transparent and less exposed to gaming by both sides of the planning process.
The risk with the simplified approach, however, is that site-specific issues such as contamination might not be picked up or alternatively the developer might be required to pay more than is recognised in a viability model to incentivise a landowner to sell.
Similarly, more complex, longer-term, multi-tenure developments such as garden settlements have a different cash flow and investment profile, which may make it difficult to initiate a scheme – even if it will deliver the ultimate outcome of an increased volume of sustainable development. This is where support from organisations such as Homes England, including the front-loading of grant funding to support infrastructure development, comes in.
Case study: Camden's investment programme
The London borough of Camden's Community Investment Programme (CIP) is an ambitious 15-year plan to invest more than £1bn in schools, homes and community facilities. As part of this programme, it intends to build 3,050 new homes, including, 1,100 council homes on its land, funded by redeveloping existing housing estates and infilling underutilised land across the borough.
Arcadis has been involved as a key adviser to the council and to date has been involved in the design and delivery of more than 570 new homes on six sites.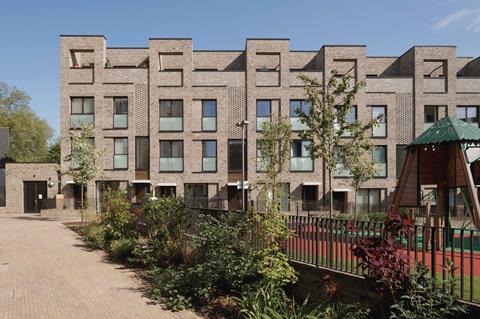 Delivery of some regeneration schemes in other London boroughs has been controversial, but Camden council's strategy has a number of elements that have contributed to the successful delivery of its public sector housing programmes:
The council is funding large-scale investment in affordable homes by building dwellings for private sale and by selling buildings and land that they no longer need. The strategy is designed to demonstrate that every pound raised through sales is reinvested for the benefit of residents.
Community engagement has a key role to play. Working with local communities from the earliest stages in the design process builds confidence and trust. Residents are invested in the choices that are made to use profit from private development to improve local homes and public realm.
Up-front planning for deliverability is essential. All sites sit within complex urban environments, and therefore investment in robust site investigation, the resolution and mitigation of third-party rights and the implementation of enabling works before main contractor procurement all help to de-risk design and construction.
Developments are underpinned by a robust financial model that tracks the relationship between cost and the value of the private-sale units and enables the council and residents to understand the implications of different choices in design and materials as projects progress.
The results have enabled the programme to make a major contribution to the creation of new places and homes across the borough, in some cases winning awards for design quality and community impact.
05 / Delivery at different scales
Getting to a point where 300,000 homes can be delivered each year, in line with the government's stated housebuilding targets, will require growth at both the scale of the megadevelopment and the level of the urban infill plot.
This diversification of opportunity should bring in a range of new players, with institutional investors such as L&G that are looking for long-term returns to new development vehicles, co-led by local authorities and their housebuilder partners. The potential for combined authorities, development corporations including Ebbsfleet and region-wide development corridors such as Oxford-Cambridge in the delivery of housing at scale could potentially be a game-changer.
At a smaller scale, government and planners are wrestling with the challenge of accelerating the rate of build on larger sites. One of the recommendations of the Letwin review, for example, is to increase the diversity of the housing mix within large sites – including rental housing and care homes as well as affordable and social tenures.
Many registered providers of social housing have developed a track record working with housebuilders in joint venture, which positions them well to participate in these programmes. Getting the mix of uses right to deliver a viable development can be very challenging, but this approach will become essential as planning is redirected to deliver more housing in areas with the highest demand in line with revised housing need calculations.
The final part of the jigsaw is brownfield land. Bodies such as the Council for the Protection of Rural England have long argued that there are enough brownfield sites to support a large proportion of new development. In response to pressure, the government has mandated the production of brownfield land registers.
At the last count, more than 300 local authorities have produced registers identifying at least 600,000 deliverable plots. Not all of these are in the right location, but with a target to award planning to 90% of suitable sites by 2020, there may be new opportunities to introduce additional players into the market supported by a simplified, one-stage planning process, permission in principle (PiP), which has been developed specifically for sites on the brownfield register.
06 / De-risking delivery
Risk and opportunity are at the heart of the land development process. For the planning authority, the ultimate risk is a failure to deliver housing consents needed to meet assessed demand. For the developer, risks are associated with a range of potential outcomes – including the price paid for land, delays in the consent process, site preparation costs, cash flow considerations and exit value. This diversity of factors, however, also means there are as many opportunities to increase certainty of delivery as there are failure points.
These days, very few sites provide an easy profit opportunity. Even where there are no remediation costs or flood risk, investment in improved access is likely to be necessary – potentially requiring the input of third parties such as Homes England. Furthermore, the 2011 introduction of neighbourhood plans – which cover more than 400 areas – has introduced complexity into the process.
The risk attitude of the development parties is also an important variable. Clients in the public sector, for example, may have more flexibility with cash flow or timing. In some instances, pooling development costs across sites can enable a form of cross-subsidy for difficult-to-develop sites. Institutional investors with longer time horizons may also be able to accept lower returns on an internal rate of return (IRR) basis, but, given their higher residual risk exposure, will rely on a more rigorous management of the development to deliver returns than a housebuilder focused on an in-year return on capital.
Predicting the costs of clean-up and enabling infrastructure is a good example of where risk and opportunity can be balanced through investment in site investigation linked to viability. The recently simplified viability process addresses downstream delivery risks such as clean-up at the outline planning stage. This requires promoters and developers to commit to development costs early, for example when potentially only a stage-one desktop decontamination study will have been completed. The risk is that by getting an assessment wrong, the balance of the viability calculation may be incorrect – threatening the delivery of homes or the profitability of the development.
Some staged investment in site investigation and infrastructure planning will reduce uncertainty, highlighting drainage constraints, for example – potentially enabling more competitive land pricing or assuring full delivery of planning policy outcomes on the basis of a complete understanding of development costs. Such development work may also unlock forward investment from third parties such as the Housing Infrastructure Fund to bring forward sites.
07 / Conclusion
Accelerating housebuilding volumes to 300,000 new homes every year is a huge opportunity to diversify the housebuilding industry. However, it is equally an enormous challenge – given the politics of planning and the growing expectations around the quality and sustainability of development.
In parallel with the opportunity to bring land forward will come an expanded challenge around the delivery of larger and more diverse housing schemes – returning a greater share of development value back to the community through the creation of liveable, sustainable settlements. This will encourage new entrants and new business structures into the housing market.
Aspects of a more demanding development environment are already apparent in changes to the planning regime – on the one hand simplifying aspects of the planning gain system and on the other hand seeking to speed up delivery by proposing a more diverse and potentially less valuable mix of tenures and uses.
Gaming in the viability process by both the developer and the planning authority can still be a problem. Greater transparency around scope and development contributions helps to mitigate this. This can be enabled using shared viability models.
Similarly, on smaller schemes, often developed on brownfield land, better-quality information on risks and costs associated with clean-up may make the difference between a viable site and a non-viable one.
With demand growing for both affordable housing and improved social infrastructure, expectations around the community value that schemes can deliver are rising. There is a risk that development will be disincentivised as a result – either because land values are driven too low or investment thresholds cannot be met. The active management of uncertainty by the development team throughout the process should not only ensure momentum is maintained on housing delivery, but also that all parties get their desired outcome.